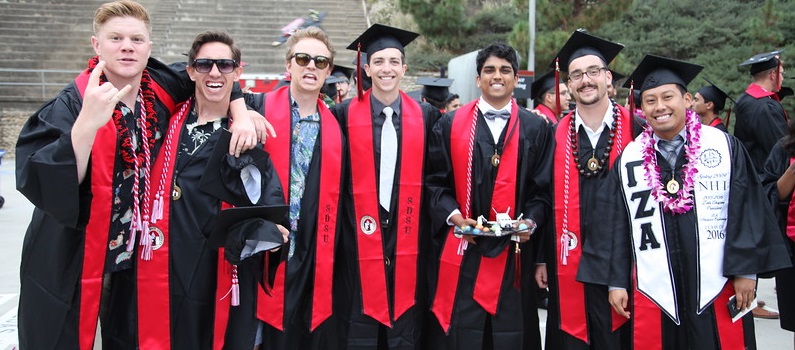 We remember you! San Diego State engineering alumni are a brilliant bunch, with a track record of impressive accomplishments to prove it. You make us proud, and we hope the feeling is mutual. Why not come home to the Mesa and see how the College of Engineering has changed since "back in the day?"
Of course we still deliver the same world-class education you experienced here, but you may be surprised to learn how much we've grown.
But enough about us. What about you? Use our Alumni Update page or drop us an email to keep your contact info current and catch us up on your news, professional and/or personal. It's always good to hear from you!
Check the Alumni Associate page often for events and programs especially for SDSU alumni.
See what's happened at SDSU since you've been gone with SDSU's behind-the-scenes tour.
What better way to connect with SDSU than by attending one of SDSU's exciting athletic events.